I went to see this beautiful film on Tuesday at the small art-house cinema in Glasgow, the GFT[Glasgow Film Theatre].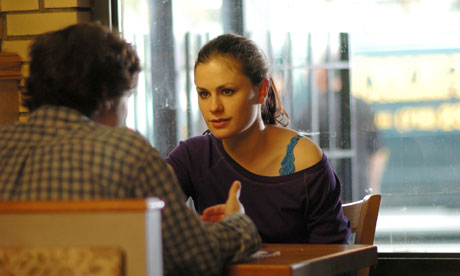 It stars Anna Paquin as a teenager who is part of a series of events that cause an accident where a woman is run down and dies, as well as a terrific cast of supporting actors: Mark Ruffalo, Matt Damon, Jean Reno and an excellent J. Smith-Cameron in the role of the mother.
After the accident, the film spins around Paquin as she tries to come to terms with what has happened as well all the other things that effect a 17 year old living in post 9/11 New York: sexuality, school, parents…
What's interesting though, is that before viewing the film I read this article on the guardian about why the film hadn't been released until now, even though shooting finished six-years ago. A dispute between the director and the studio about the length of the film.
What this means is that we get the pleasure of watching a much younger Paquin than her  sexualised role in True Blood, which fits perfectly for the character on the brink of sexual discovery in the film.
Secondly, after realising the film was 250mins long (the issue surrounding the delay) I really watched the cut to see if it really couldn't have been edited any shorter (as the studio had apparently wanted). The truth is, there was no scene in there that shouldn't have been there. Everything was part of the film. There are long scenes, where there is little action, no actors, no dialogue…and where one might argue on the face of these being unnecessary, they were integral to the pace and flow of the film.
The result is a terrific film that plays on the tension of living in NYC at the time as well as the drama of this 17 year old adult trying to come to terms with life.
Go see it if you get a chance, as it looks like it's on a very limited release!